Steampunk Community Blog
All things Steampunk!
A Bit About Steampunk Attire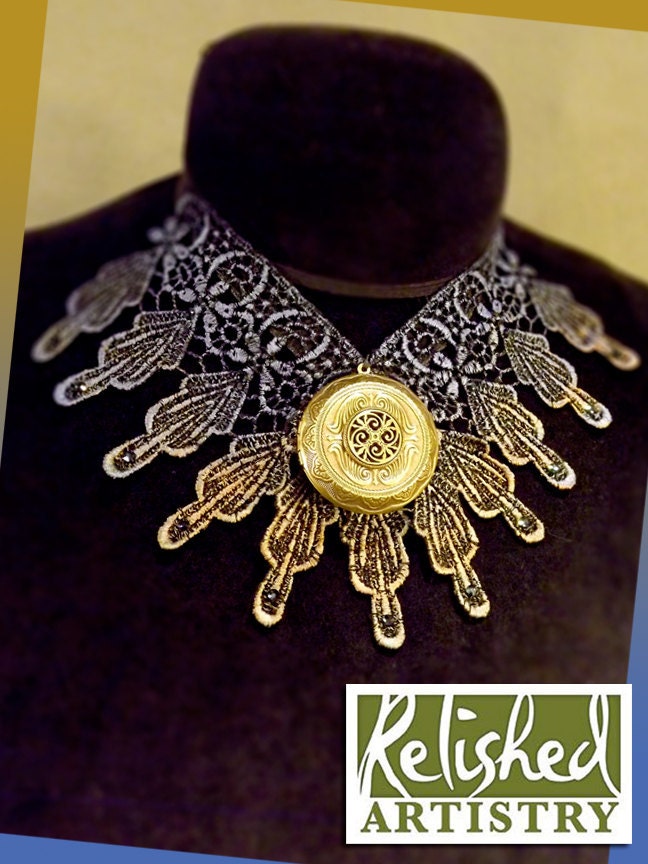 Hello, Steampunk Community! My name is Corey, and I'm brand new here... I was pointed here by someone who found me on my Etsy shop. I think she was doing what a lot of us like to do: scope out cool Steampunk clothes and accessories! I was asked to introduce myself and my work, but as I started to explore this site and thought about it a bit more I realized I could touch on some topics for Steampunk Community that would make my blog post a bit more than a simple "look at my stuff" sort of thing...
Now, personally I'm relatively new to the Steampunk phenomenon. I've only been to one convention--the Gaslight Gathering here in San Diego. I've tooled around the internet exploring a lot of the various Steampunk-oriented sites, and found a lot of visual eye candy that I just drool over. The art, the DIY projects, the props, the costumes, the videos--it all looks like so much fun it's hard not to fall in love with the style!

The more I read about Steampunk, the more I realize that there are lots of different "shades" of it depending on where your interest lies. Some love it for the social aspects, some love it for the creativity, some love it for the philosophies reflected in it. The great thing about it is that it can so easily embrace everyone's bent. Personally, I love it for the attire.

I may be biased. I have an MFA in Theatre with an emphasis in Costume Design (not a unique background in the Steampunk community, I have learned--there are a LOT of theatre folk interested in it!). I design and sew for a living, so I pay attention to the costumes that are worn. Much like theatre, there are lots of degrees of realism in Steampunk costuming, varying from the utterly fantastical to vintage recreation. Part of the fun is how one decides to "tweak" their clothing for their own needs or how closely one hews to historical accuracy. There are pros and cons to each side of that debate, but certainly beautiful results regardless of one's preferences. And one can have a fabulous Steampunk ensemble with relatively little investment, or take pride in special purchases, or even seek out actual authentic vintage pieces. The range is limitless.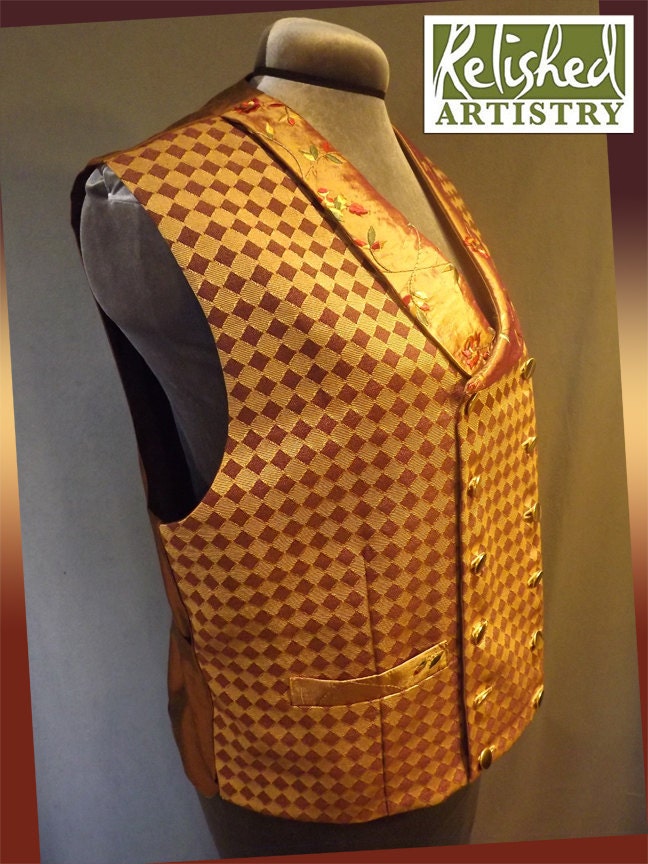 For some, there is a great pride in making one's own costume if one can do it. For others finding the right look can mean assembling pre-made pieces carefully considered and long sought after from various sources one can find in their communities or on the internet. Making a beautiful thing and purchasing a beautiful thing each come with their own pleasures and challenges. (Let alone wearing a beautiful thing that might not be as comfortable as what one normally wears... Can we all say, "corset"?)
Regardless, there are sometimes real treasures to be found in the far corners of the internet if one looks around long enough. There's a lot to wade through, though--varying understandings of what Steampunk is and isn't can lead to frustration as one tries to find the right look for what they feel is "appropriate" to the genre. You'll find people out there that label their stuff as Steampunk with an eye to simply catching unsuspecting customers even though their stuff might be, oh say, cotton candy kittens. You'll also find stuff that some may classify as Steampunk but others would strenuously disagree. Then you'll find items that aren't labeled Steampunk at all but are clearly appropriate to our uses...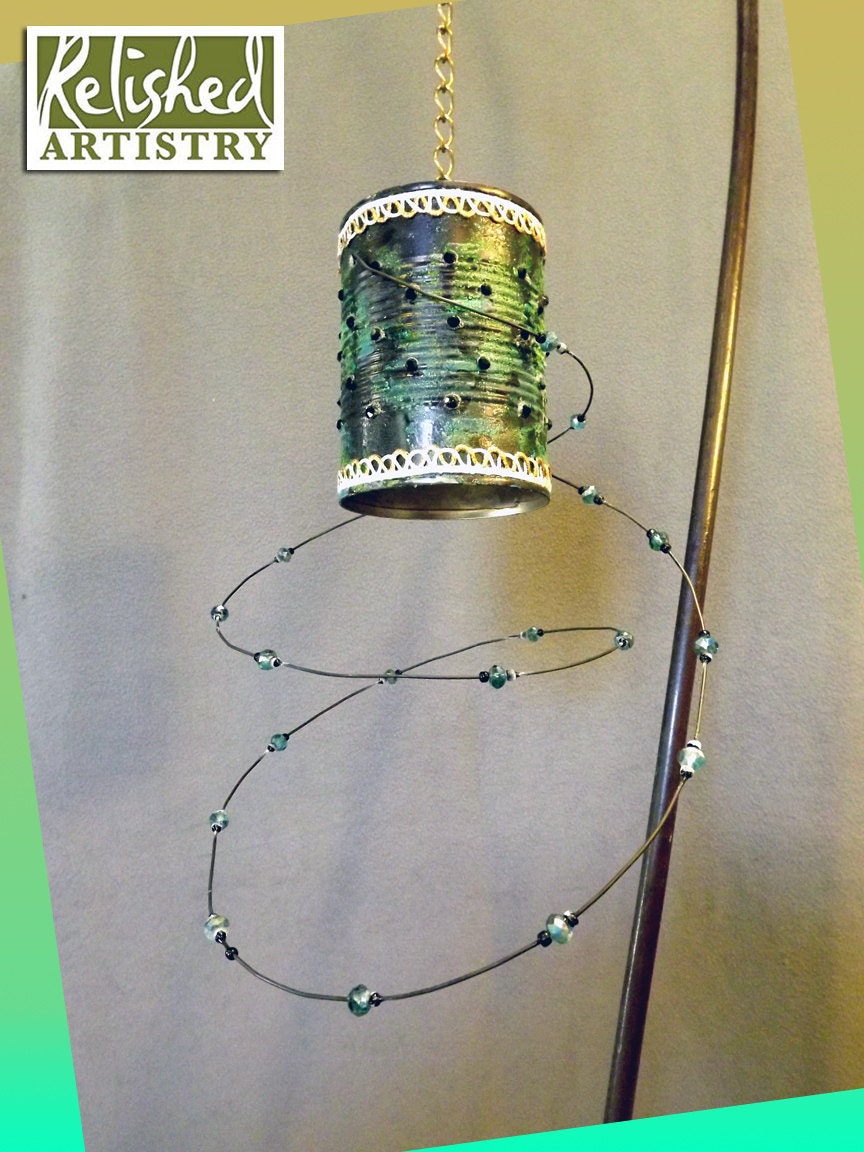 But tracking down the right pieces for your own ensemble is sometimes a big part of the fun, or at least it can be if you let it be. Spending some time clicking through images on Etsy (or whatever site you prefer) or an image search can be inspiring and eye-opening, and you might actually find stuff to add to your wish list!
With that in mind, I humbly offer my own Steampunk creations (or at least what I think could be used with a Steampunk look--no gears, thank-you very much!) at my own Etsy site, Relished Artistry. I've focused my efforts on a few menswear pieces and neckwear (mostly embellished lace) and some recycled tin can mobiles. Some may consider my work "light Steampunk", others may not consider it part of Steampunk, and still others may not consider it at all, but my pieces are there for your perusal if you're interested. My business focuses on wearable art for the dramatically inclined--after all, shouldn't we dress so we can recognize each other? All of my pieces are handmade, hand sewn, and (so far) one of a kind. Who wants to wear something someone else is wearing? Haha!

I also have a link to a tutorial that outlines how I make the Neck Laces that can be found in my shop (for those who like the DIY aspects of the Steampunk movement), which can be found here.

Life Life with Relish, and have fun Steaming!